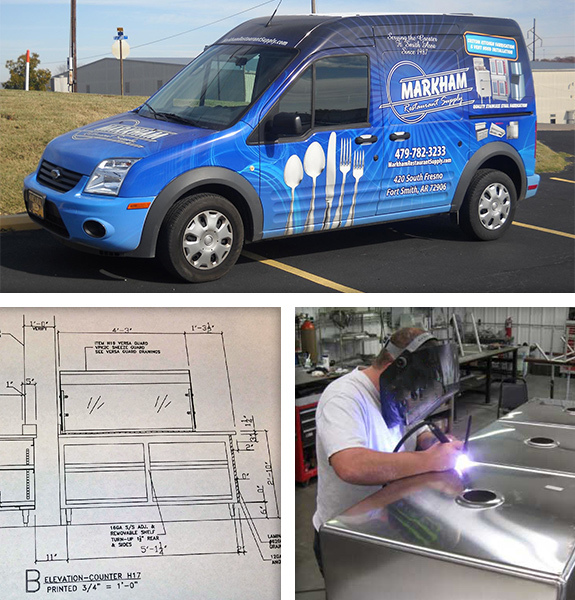 What We Do
Markham Restaurant Supply, Inc. has been in business since 1987. We take pride in delivering quality goods and services to each of our clients at competitive rates. With over 30 years of experience and a long list of satisfied clients, we can confidently say that we have the solution for your food service equipment needs.
We provide our clients with restaurant equipment, exhaust hoods and custom duct work with installation, walk-in coolers/freezers with installation and refrigeration done by one of our certified refrigeration technicians, custom millwork, custom stainless steel work, restaurant furniture, and smallwares.
Markham employs our own CAD and Design Department, Field Installation Teams, Exhaust Hood/Duct Installation, Duct Work, Refrigeration Technicians, Parts Department, and NSF-Approved Fabrication Shop.
Markham truly understands your food service equipment needs. Our years of experience have given us priceless insight into the desires of our customers. We'll go over your plans and help you identify potential challenges that may not have been apparent. And we'll work with you every step of the way to ensure that your needs are fully met.
We're glad you visited our site and we're looking forward to hearing from you!